We invite you to join us as we ring in the New Year, James Bond style, on Monday, December 31st. The party starts at 9 pm!
[button link="https://www.facebook.com/events/516104411746820/" style="dark" size="large" target="_blank"]RSVP Here[/button]
---
No Cover! Themed Rooms! and Casino Games!
---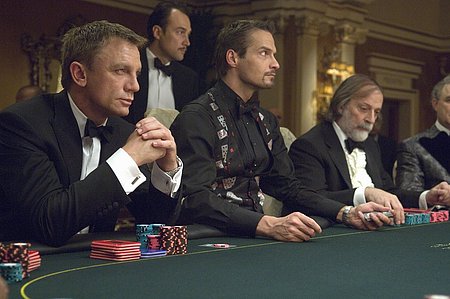 [list type="cross"]
[li]
The back room at The 201 Bar will be transformed to a Casino Royale with casino games including blackjack and poker and $5 Craft Bourbon drink specials in the private room. [/li]
[li]
Other drink specials include $4 for all versions of Skyy Vodka, $4 Stellas, $5 Jamesons, and $7 Vesper Martinis so you can feel like 007 as you celebrate late into the morning of 2013.
[/li]
[li]
Free Appetizers will be passed around at both bars and champagne will be served at Midnight to all party goers.
[/li]
[/list]
In honor of our favorite 007, we encourage everyone to wear your best, but there is no required attire. PLEASE RSVP here on Facebook and make sure you invite all of your friends!

[button link="https://www.facebook.com/events/516104411746820/" style="dark" size="large" target="_blank"]RSVP Here[/button]