Washington is a unique place, filled with career-obsessed binge drinkers if you believe what you read (ok, maybe that's true). But DC is also home to a massive gay population, complete with it's own quirks. Here's a quick look at the dc gay scene.
If you enjoy this post, tweet about it! Tweet Also, check out our post about the 10 DC Guys We've all Dated.
---
1. You were more excited for Marriage Equality than the new Beyonce song.

2. Tourists stare at you holding hands with another boy.
3. Summertime means skipping out of work to head to Rehoboth.
4. Listening to your friend talk about being Metro Weekly Coverboy, like that's still a thing.
5. Meeting the new openly gay Secretary of the Army.
6. When you found out 3 new gay bars opening this year.
7. Open bar, open bar… OPEN BAR!!!
8. How you picture yourself at BYT's Abracadabulous.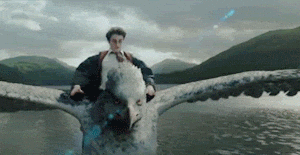 9. But you really look like this:
10. When a bachelorette party shows up at Secrets.
11. The Hillterns at 18+ night at Cobalt.
12. Buying drinks at Town.
13. In fact,  anywhere that's "Cash Only".
14. Twilight Tuesdays.
15. Matching with your crush on on Surge.
16. When your Stonewall Kickball team made the playoffs!
17. When someone says they're in DC but really live on the silver line…
18. Fighting your way to the bathroom at Nellies.
19. Relationship status update: SINGLE.
20. You went home with a guy from Northern Virginia?!?!
21. Remembering the guy's name the next morning.
22. Then realizing he was born in the 90's.
23. Getting the 'all-clear' from Whitman-Walker.
24. Someone suggests a brunch spot that doesn't do bottomless mimosas.
25. Sunday Funday!
26. Monday Morning.
27. When people ask if there really is a gay mafia in D.C.
28. NY and SF gays think they've got it all, but just remember the Capitol would collapse without us.